I don't think I mentioned this before, but I am a huge League of Legends fan. Its 2022 World Championship concluded with the underdog team defying the odds throughout its journey. Congrats to DRX! It's been a rare treat to see a movie-like story unfold in real life. You can read more about their journey in this Twitter thread.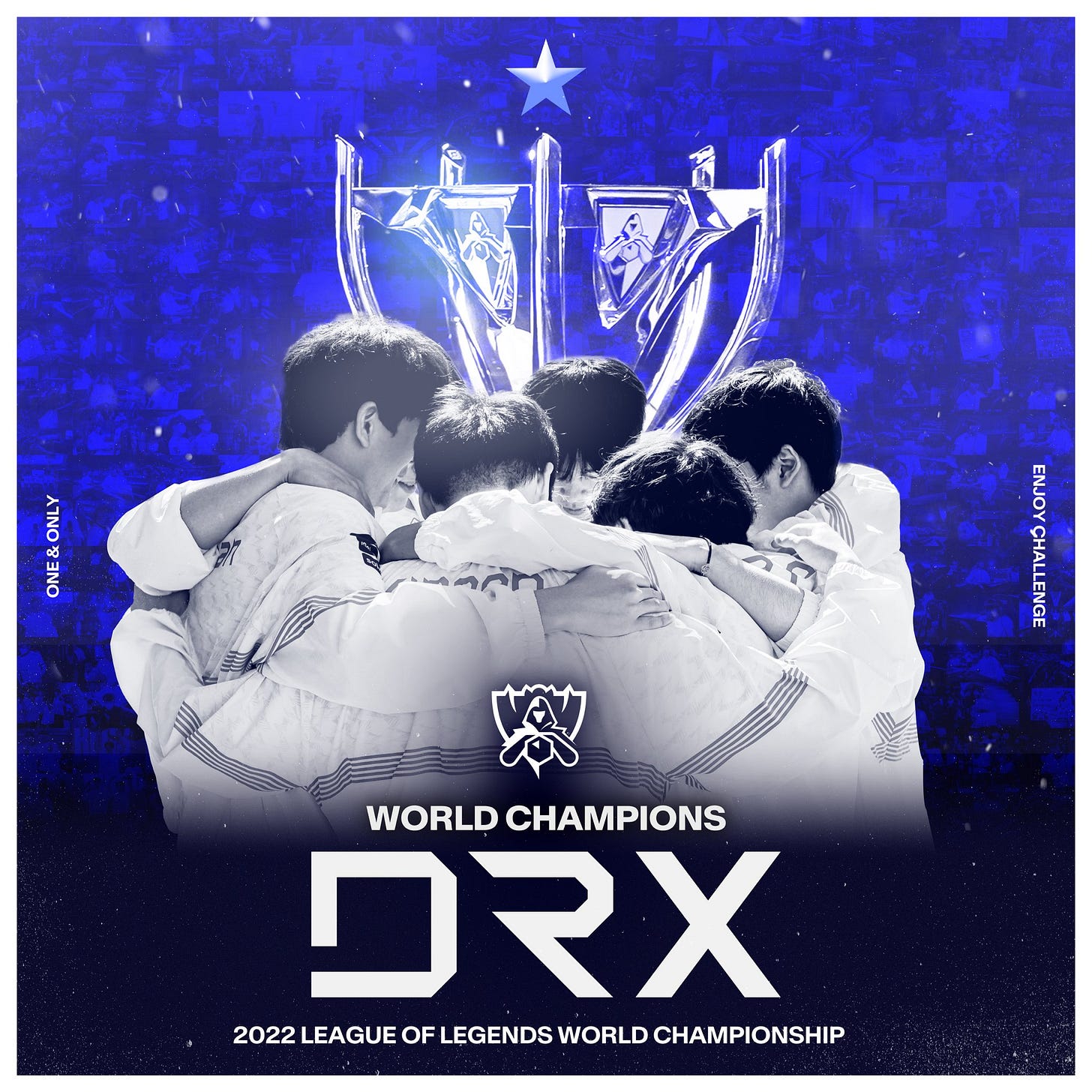 ---
People ❤️
Receiving feedback has always been difficult for me. But as this article says, treating the feedback as the giver's perception of me, not the truth, helps me deal with the discomfort.
I rarely include a pay-to-read article, but I included this one because it changed my perspective. My mentor once told me that I should be patient when I join as a leader because it takes ~2 years for a leader to learn the necessary context. But this article suggests that it can be done in 3 weeks. Granted, the author moved between orgs at Amazon, which would have made the transition easy. But 3 weeks and 2 years are very different numbers.
When my team tried to implement our metrics review, we felt lost on where to begin. This article suggests modeling the business before building the dashboard, which makes complete sense now. I also like that the article provides the agenda for the review meeting.
My current coaching engagement is sadly ending next week, but it was a fantastic experience. It was a way to take a step back from my day-to-day activities and to hold myself accountable to make changes.
Business 💰
"Creative freedom" was Netflix's key selling point to its creative partners. The newly introduced mid-video ads can hurt the creators' narratives, and some don't like it.
AI technology poses a tricky problem for copyright laws. Should an artist have control over whether AI uses their art? Even if so, how can the law practically enforce it?
Though I knew of incidents my female friends ran into, I never had to think about this. Another privilege I unknowingly enjoyed.